Composizione Astratta with Origins @ Collectible Fair
From 20th-22nd May our Composizione Astratta mirror will be part of the 'Origins' exhibition by Movimento club during the Collectible Fair 2022, the number one destination for collectors to discover contemporary, unique and unseen design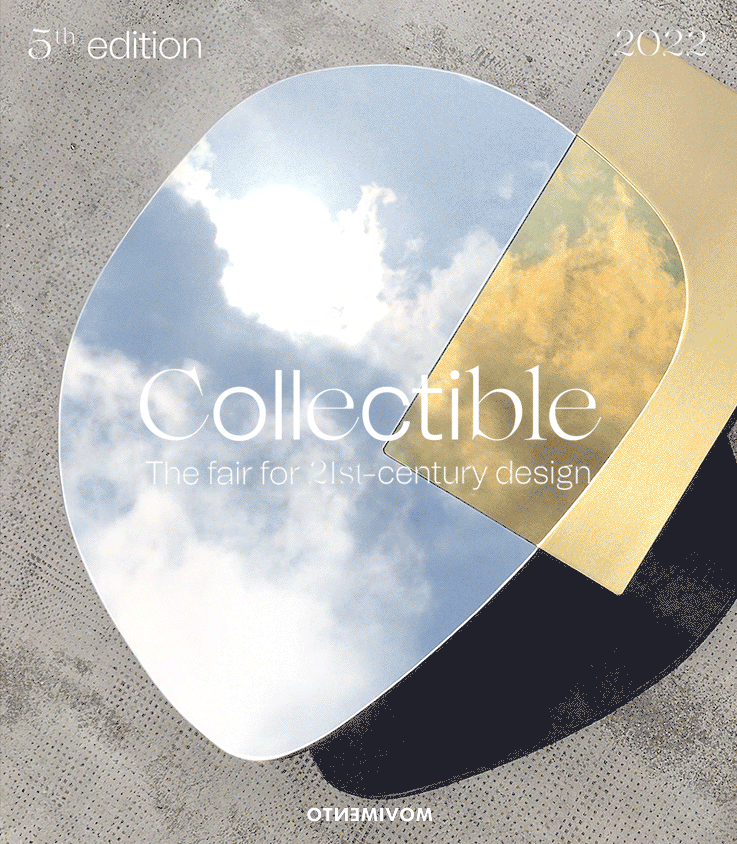 Menadi @ 1000vases
From April 1st to 3rd our Menadi vases will be on display at the Galerie Joseph in Paris in the exclusive selection made by 1000vases which includes the works of more than 100 artists from all over the world
Equilibristi on Living Design Issue
Our Equilibristi floor lamp in a beautiful pic on Living Design Issue. Styling: Dimitra Louana Marlanti / Ph. Danilo Scarpati
Lake Como Design Festival
From October 6th to 10th, our Equilibristi lamps and Composizione Astratta mirror will be on display in the beautiful setting of Palazzo Valli Bruni during the Lake Como Design Festival in the exhibition entitled "20/21: a dialogue between the twentieth and twenty-first centuries"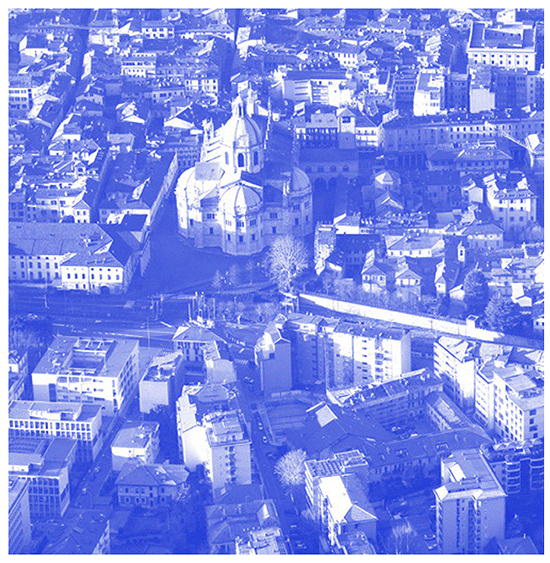 Transparent Landscapes @Alcova
Milano Design Week 2021
In the new and evocative Alcova venues, we will show an absolute preview of our new product collections displayed in an immersive and sensorial setting, both physically and poetically

See the project
Menadi on Design Tales Magazine
A wonderful review of our Menadi vases on Design Tales Magazine. To read the web version click on Design Tales Magazine
A flash of creative inspiration
Thrilled for this beautiful article on Wonderlake Como about our Studio — Wonderlake Como is an ensemble of ideas and individuals with extraordinary perspectives on the Lake Como area
Read the article here
wonderlakecomo.com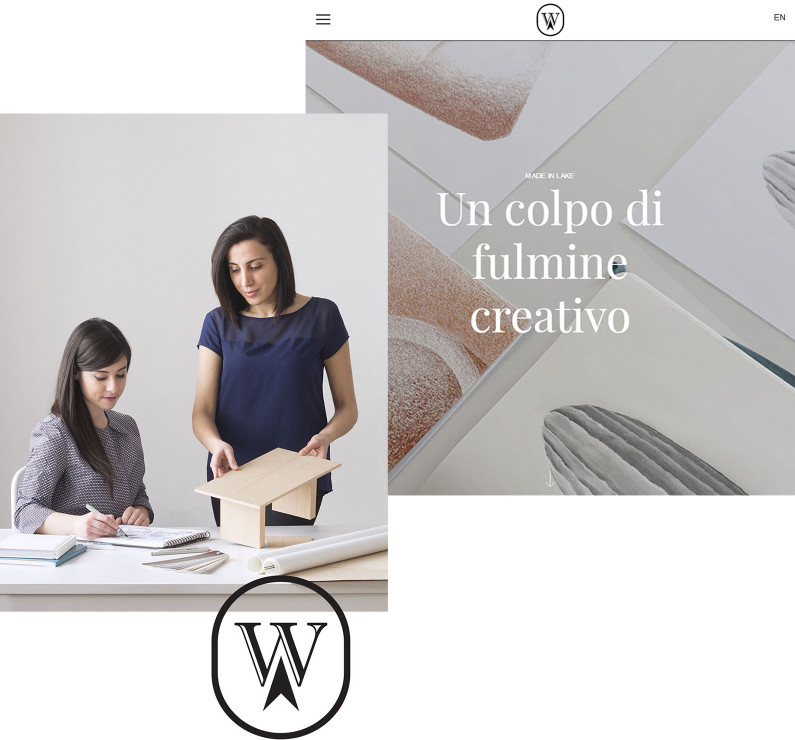 Archiproducts Design Award 2020
INK1103-A parquet that we designed for Inkiostro Bianco and Listone Giordano won the 2020 Archiproducts Design Awards in the Finishes category. The jury panel made up of the leading figures in Architecture and Design, selected our product out of over 750 submissions from all over the world. All the winning entries stood out for their unique concept and represent the excellence in creativity, technology and research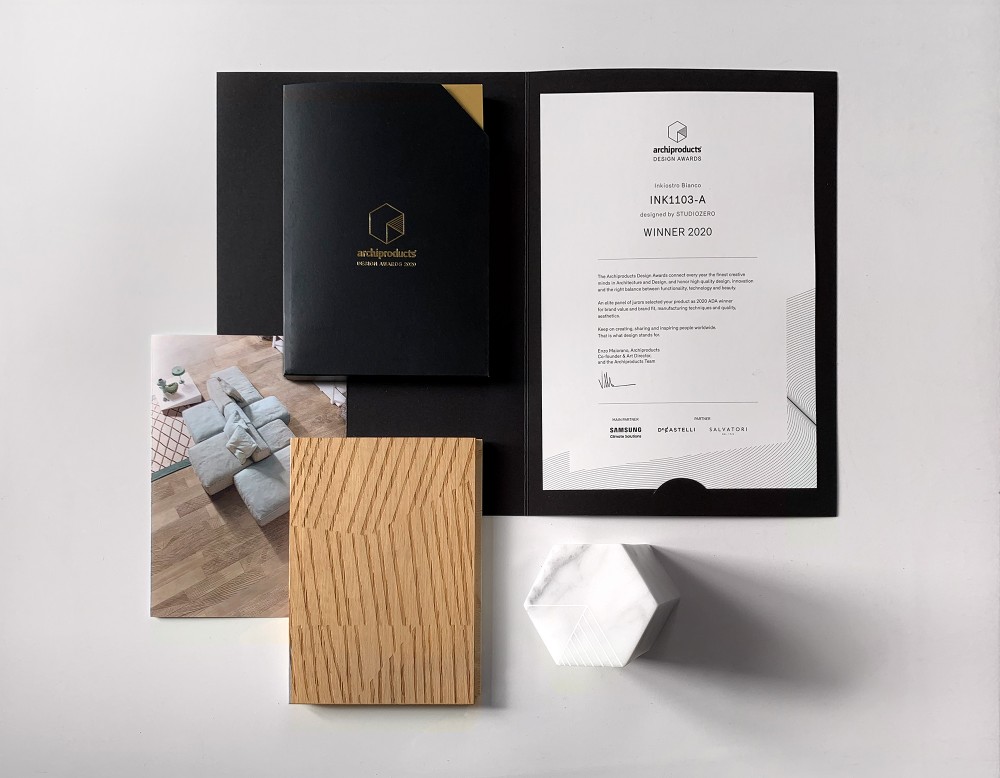 Studio Zero Editions at Edit Napoli
We are waiting for you from 16th to 18th October in Naples - Complesso di San Domenico Maggiore - for the preview of our new collections Menadi and Madrepora
Visit the 2020 edition: editnapoli.com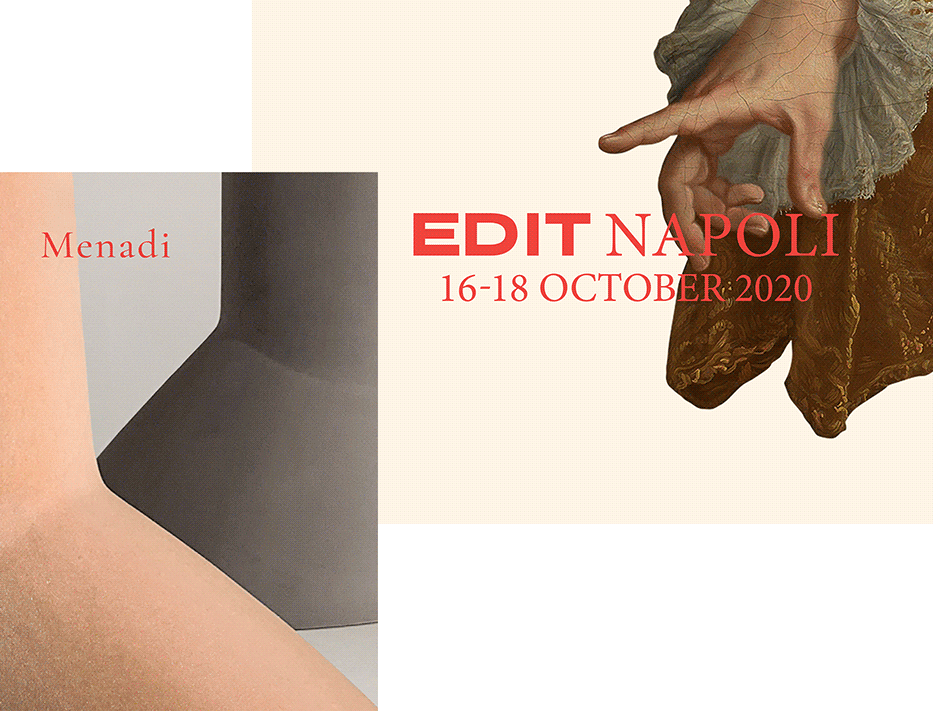 Privèe awarded twice
Our Privèe project won the second place in the international competition Ideasforwood promoted by Tabu plus the FontanaArte Award. Privèe is a contemporary boiserie, an industrial inlay that comes from a strongly graphical and abstract inspiration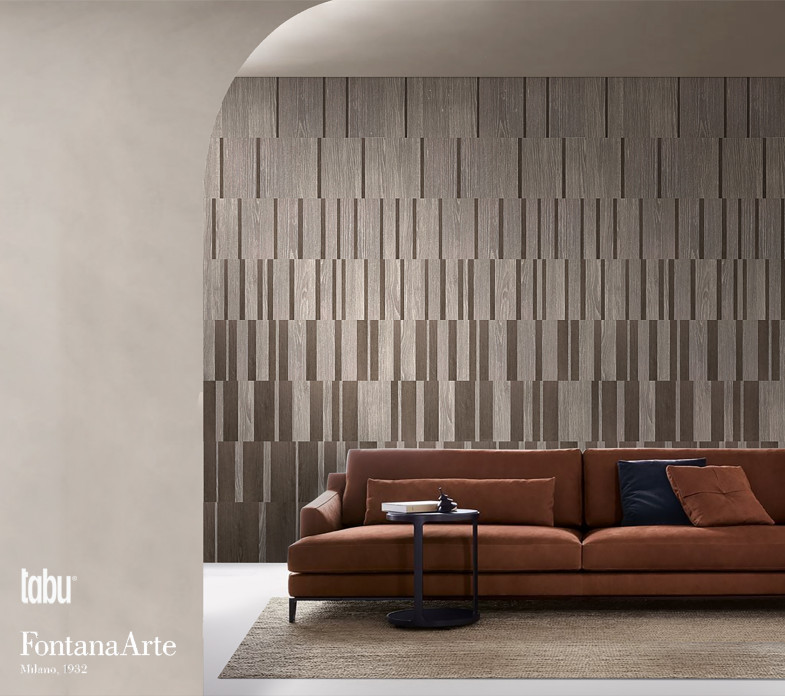 Pura on Marie Claire Maison
We are delighted that our Pura magazine rack designed for Formae has been selected for this amazing editorial on Marie Claire Maison Italia inspired by the masterpiece of Wong Kar-wai In the Mood for Love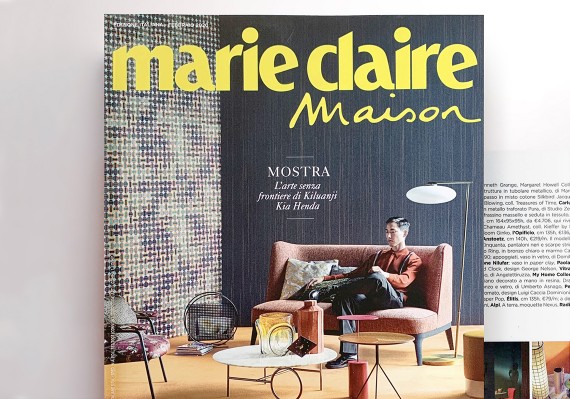 Isole and Pura at Maison&Objet
Our new products Isole and Pura designed for Formae will be displayed for the first time during M&O - 6/7 September 2019 - Hall 6 - stand J158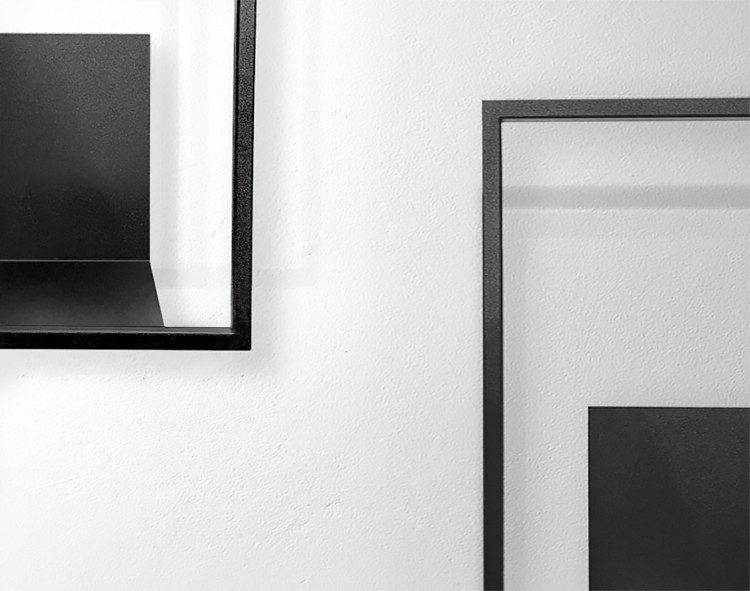 New collections for Lineadeko
milano design week 2019
Come to discover our new collection of 6 gorgeous artworks designed for Lineadeko, a project by Inkiostro Bianco and Listone Giordano, during the MDW 2019 - Milano Rho Fiera - S. Project Hall 22 - Stand F31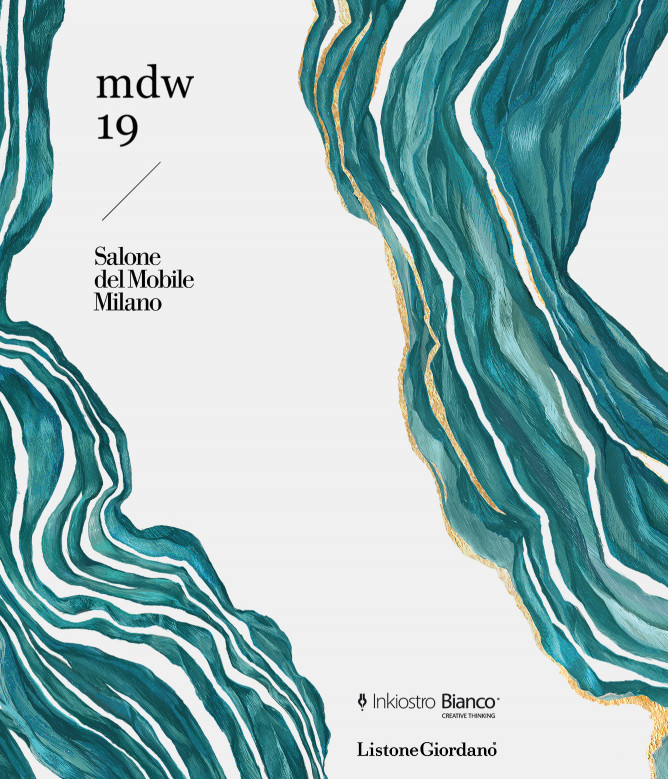 Rituals Collection Fuorisalone 2018
A sophisticated and timeless collection of seven textile patterns in which architectural graphisms and primordial archaic signs intertwine and merge together in a play of abstract and almost metaphysical repetitions. Rituals collection will be unveiled during the Milano Design Week 2018 at the Inkiostro Bianco showroom in the Brera Design District.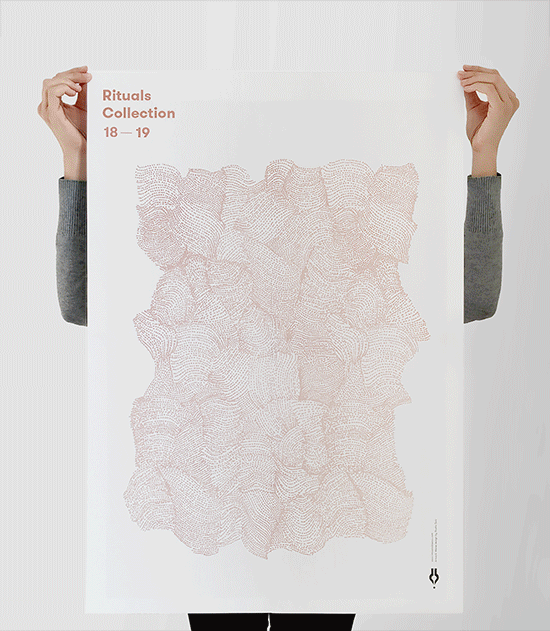 New Wallpaper Collection at Maison&Objet
A new Wallpaper Collection designed by Studio Zero for Inkiostro Bianco comes to life: matter, light and color come together in new artistic compositions, unique and emotional.

See the collection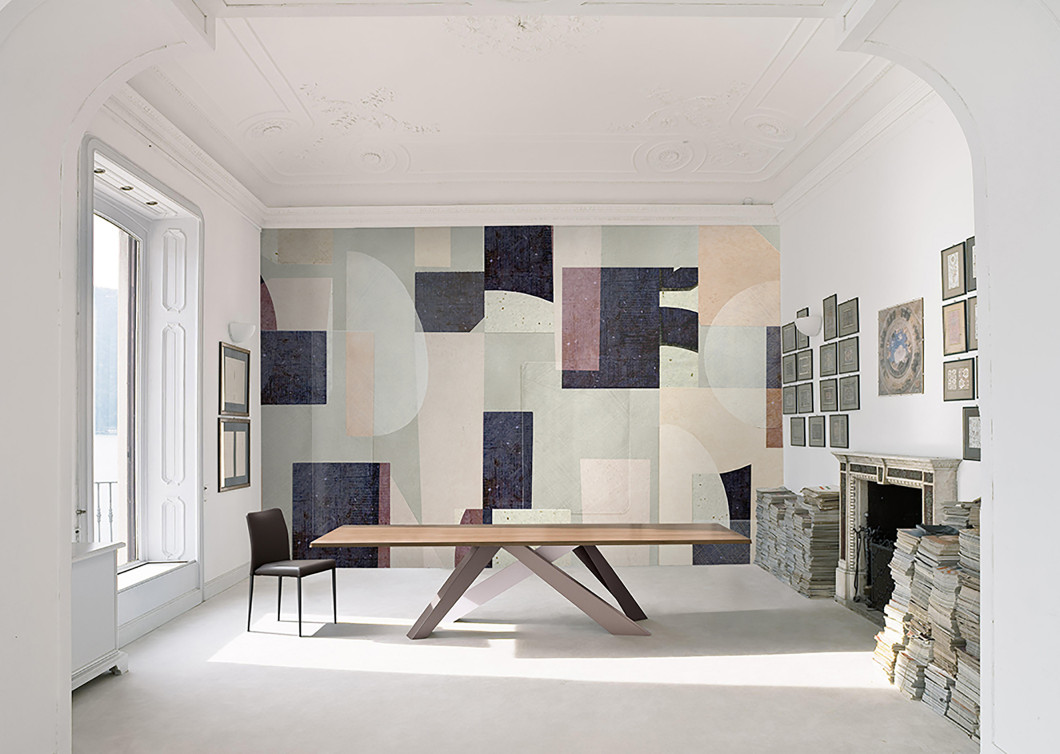 MyBed new version for Riva1920
A new version of MyBed has been displayed in the beautiful setting of Riva1920 stand during Imm Cologne 2018, the international interiors show. Smooth and essential lines for a bed that enhances the materials and the excellent workmanship of which it is made.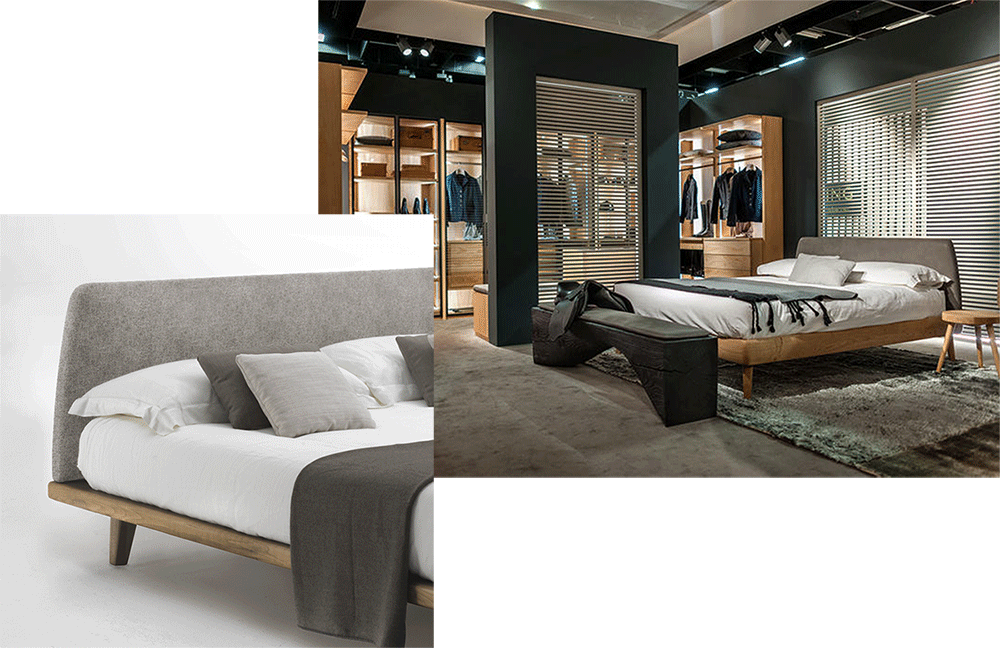 Archiproduct Design Award 2017
Quattrocento printed on fiberglass support EQ-dekor by Inkiostro Bianco won the Archiproducts Design Award 2017 in the Finishes category. The award celebrates the excellences of international design: the jury selected our product out of over 600 candidate proposal and Inkiostro Bianco EQ-dekor was awarded because of its aesthetic, brand value fit, innovation and technical quality.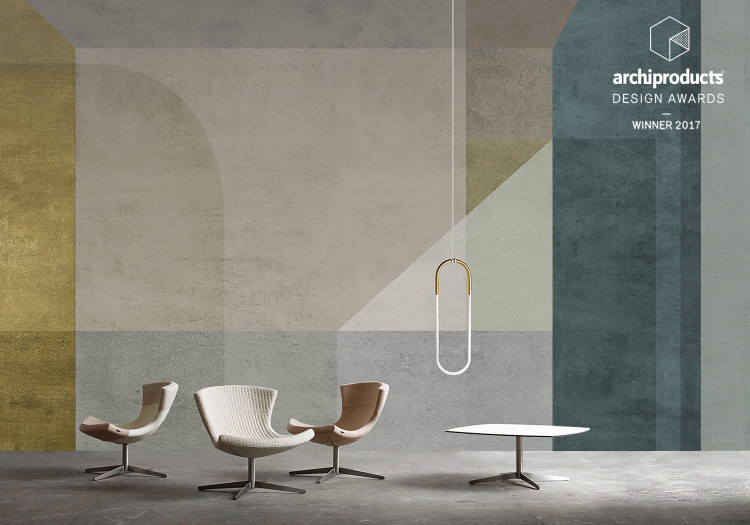 Giardini Interiori installation on Area
A beautiful article entirely dedicated to Giardini Interiori on the April issue of Area about 'Micro Architectures'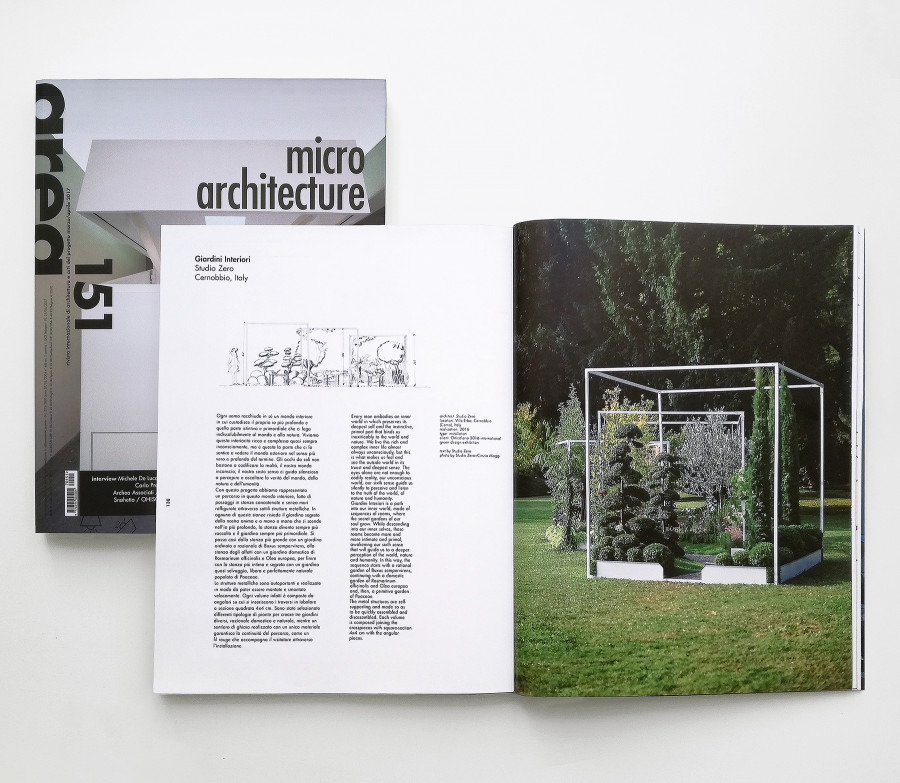 Hypnosis on Domus
On the October issue of Domus an article about Hypnosis, the new artwork designed by Studio Zero for Inkiostro Bianco. The article highlights the union between innovative materials and a beautiful artwork with a three-dimensional effect like folded paper, in a contemporary reinterpretation of traditional wallpaper.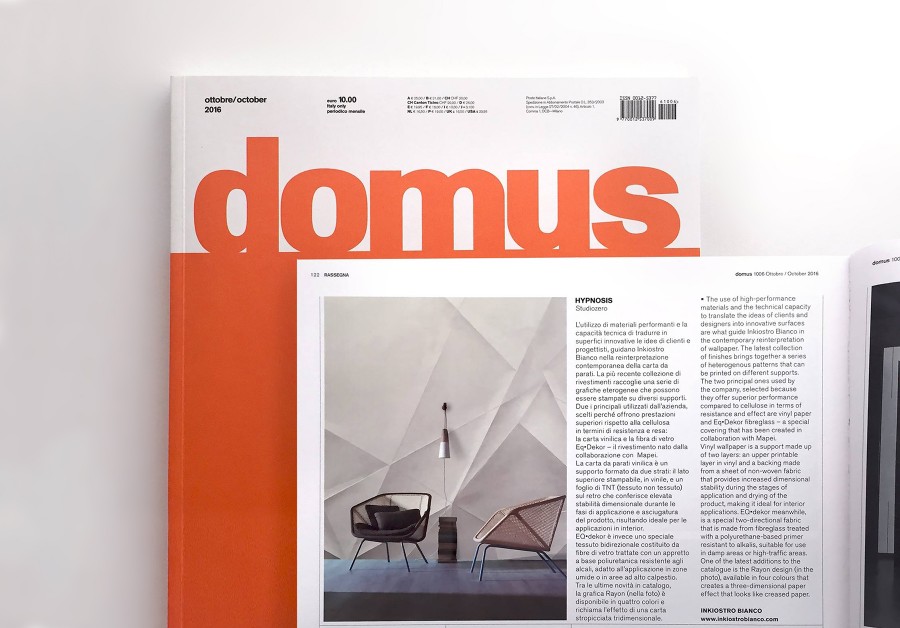 'Giardino dell'Empatia' Award
The temporary installation Giardini Interiori designed by Studio Zero wins the jury award 'Garden of Empathy' during the international exhibition Orticolario 2016. The exhibition and the awards ceremony take place at Villa Erba - Cernobbio - on the shores of Lake Como